On September 15, 2020 my new book will be published! I'm so excited about this venture into teaching all of the tips and tricks I've learned over the past 12 years of making terrariums. It's called A Family Guide to Terrariums - Imagination Inspiring Projects to Grow a World in Glass.
This book was written with families in mind, with detailed information for beginners of all ages.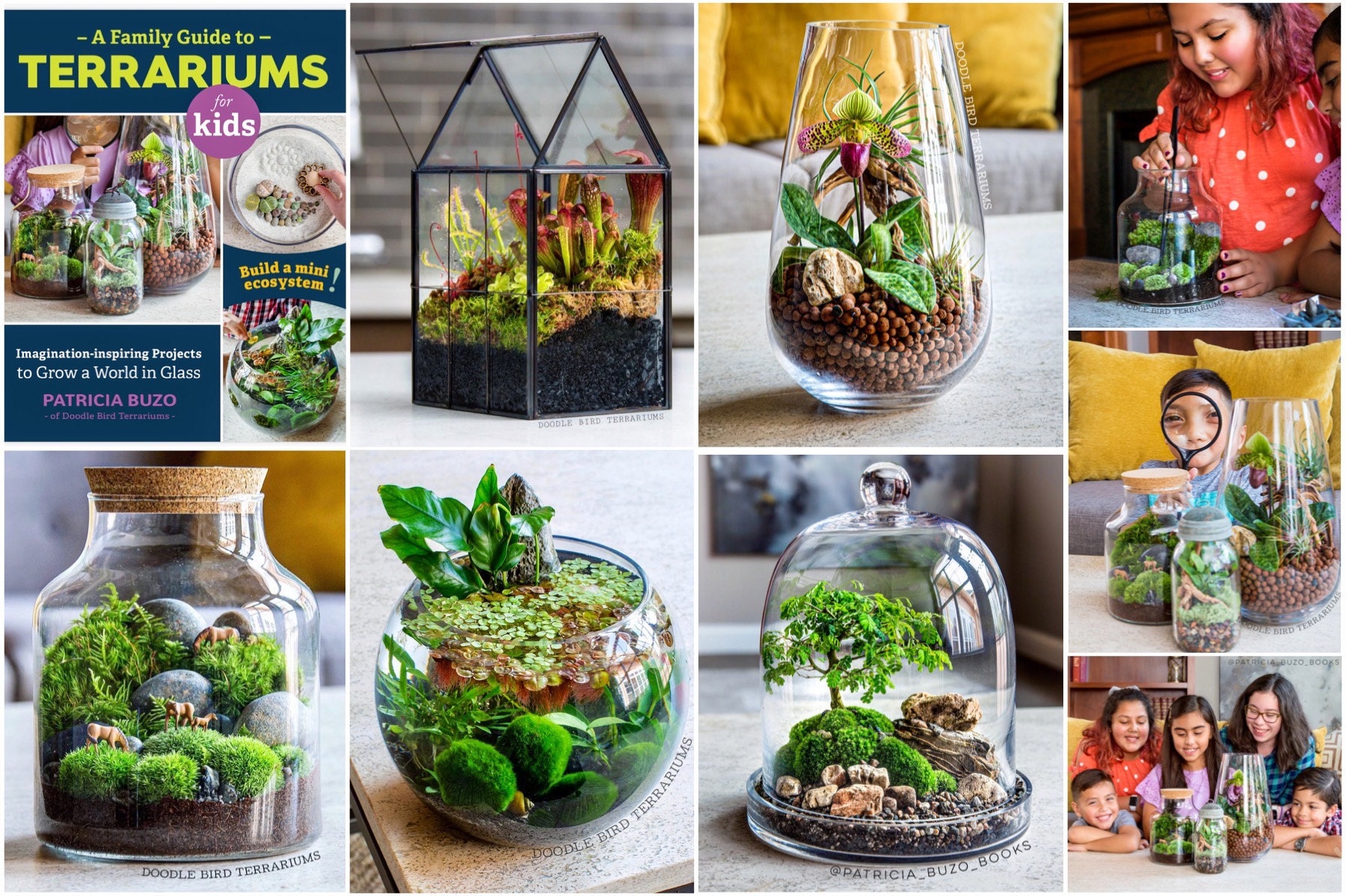 There are 15 projects included from a carnivorous planted glass case to a bonsai cloche and aquatic paludarium. And I've included two signature miniature landscape designs made from a variety of mosses. 
Other topics include how to select an appropriate container, soil selections, tools of the trade, and plant profiles. Most importantly I cover the topic of bioactive terrariums, what that means and why it's the key to long-term success.
Get your signed copy in my shop now: Order Here
Paperback : 112 pages
ISBN-10 : 0760367345